Asa no ha is a Tenugui shop that conveys the essence of the Edo period to modern days.
You can find more than 1,000 original tenugui with kabuki and ukiyoe patterns, as well as other original Japanese products. You will find great souvenirs from Japan.

Minato-ku the best shop Grand Prix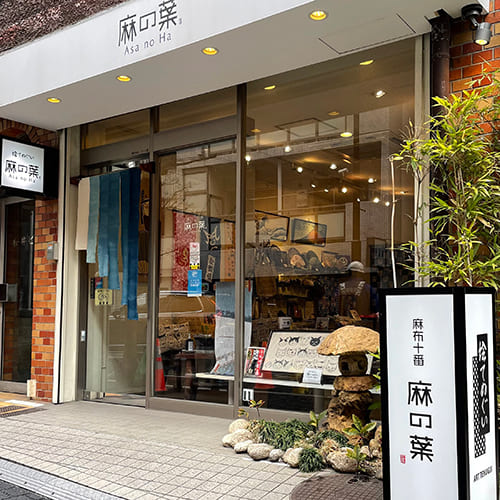 Azabujuban Asa no Ha
---
Sakurai Bldg.1F 1-5-24 Azabujuban, Minato-ku,Tokyo, 106-0045 Japan
Tel: +81 3-3405-0161 Fax: +81 3-3405-7512
Email: info@asanoha.shop
Open 11:00-19:00 / Open throughout the year
From Azabujuban Station
Exit 7 Oedo Subway Line 5minutes walk
Exit 4 Namboku Subway Line 7minutes walk
How Tenugui is made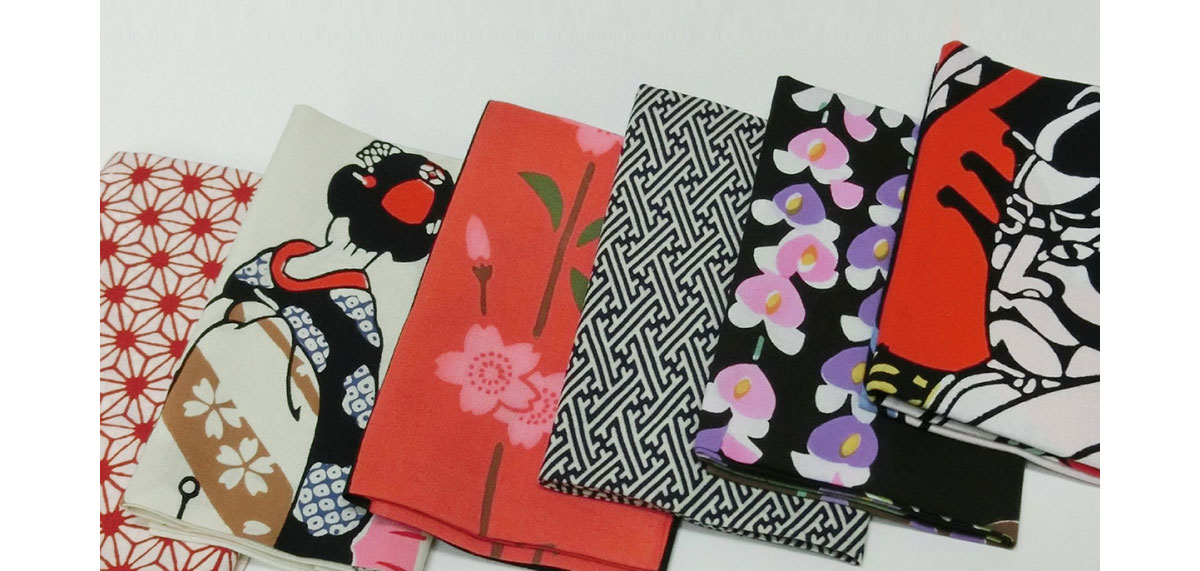 Asanoha Tenugui is dyed by skilled craftsmen who have inherited the traditional techniques of "Ise-katagami" and "chusen-zome".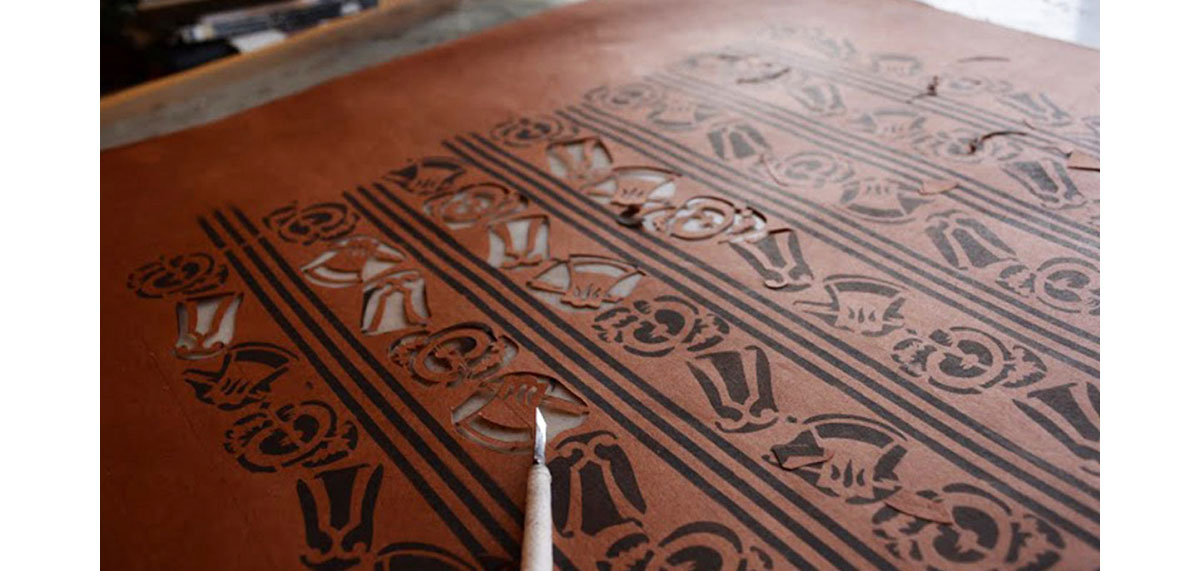 To make the paper stronger, it is pasted together with persimmon tannin.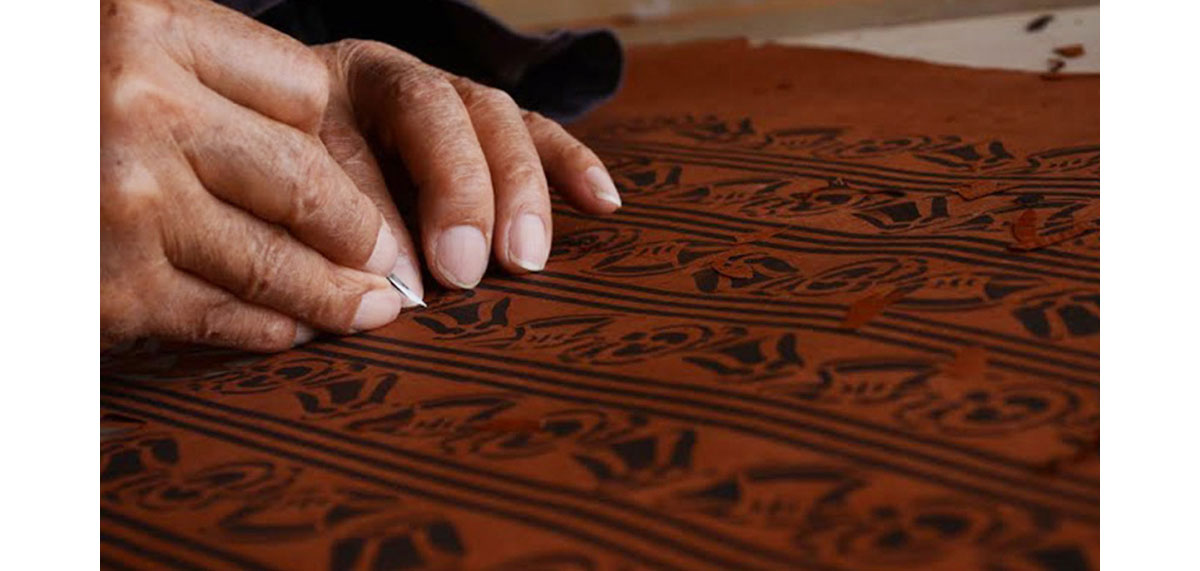 Ise-katagami craftsmen carve the parts one by one with a small knife using on the original drawing of the Tenugui.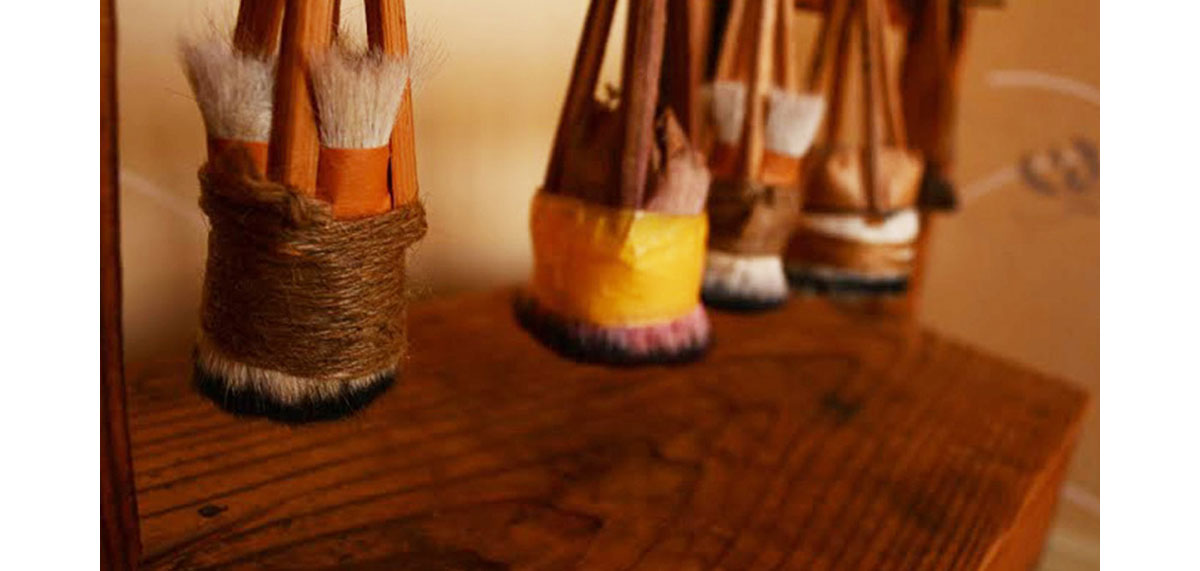 The tools used to carve "Ise-katagami" are handmade by craftsmen.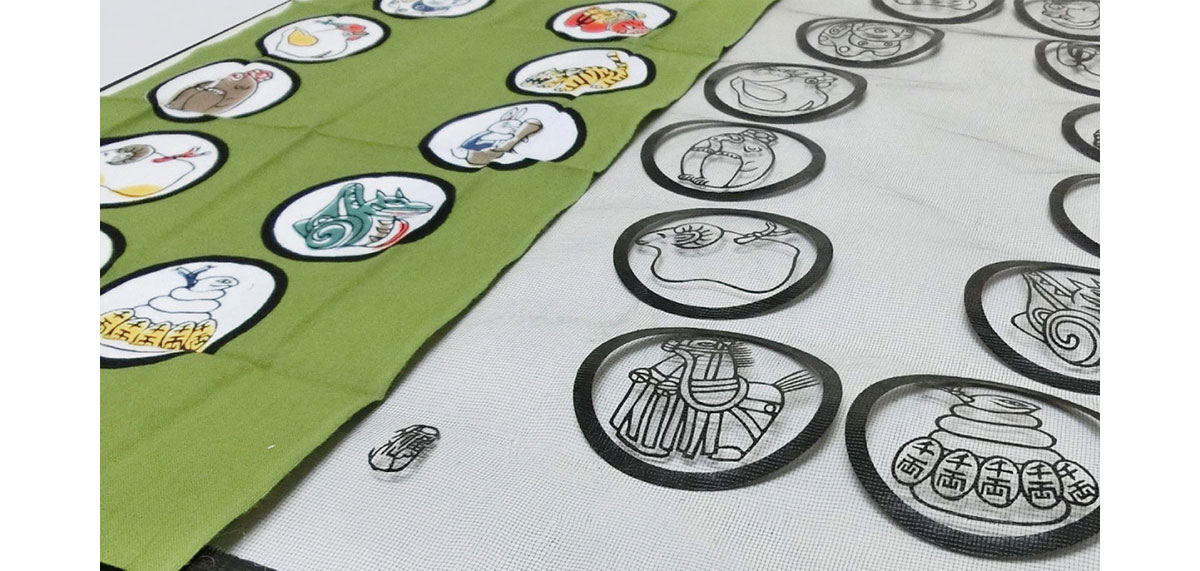 Once the "Ise-katagami"are made, the next step is the dyeing process.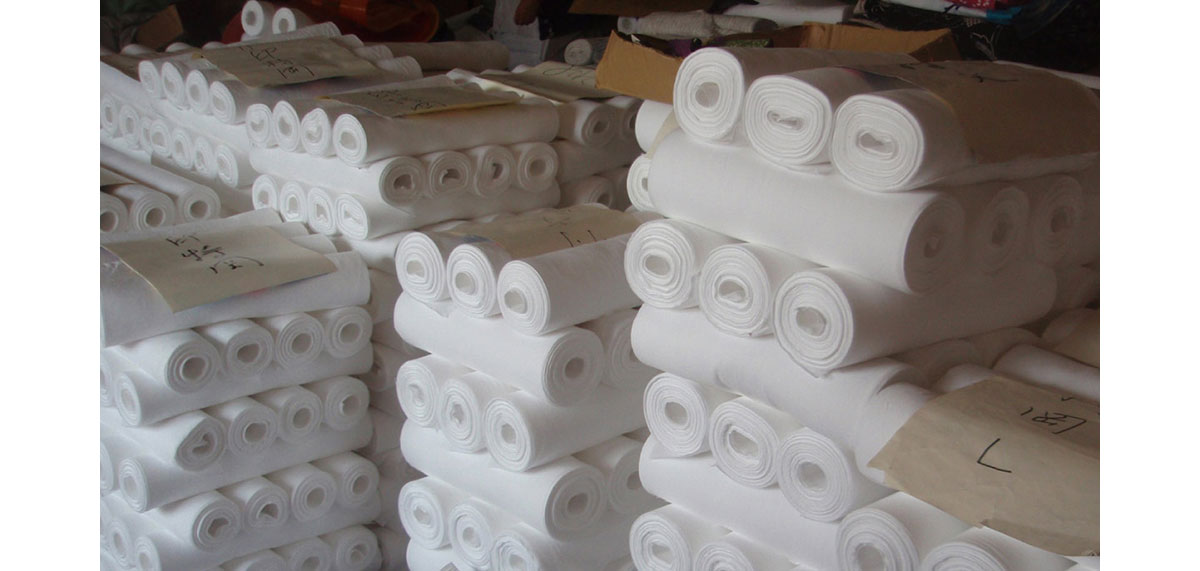 Bleached cotton "Sarashi-momen", the fabric for Tenugui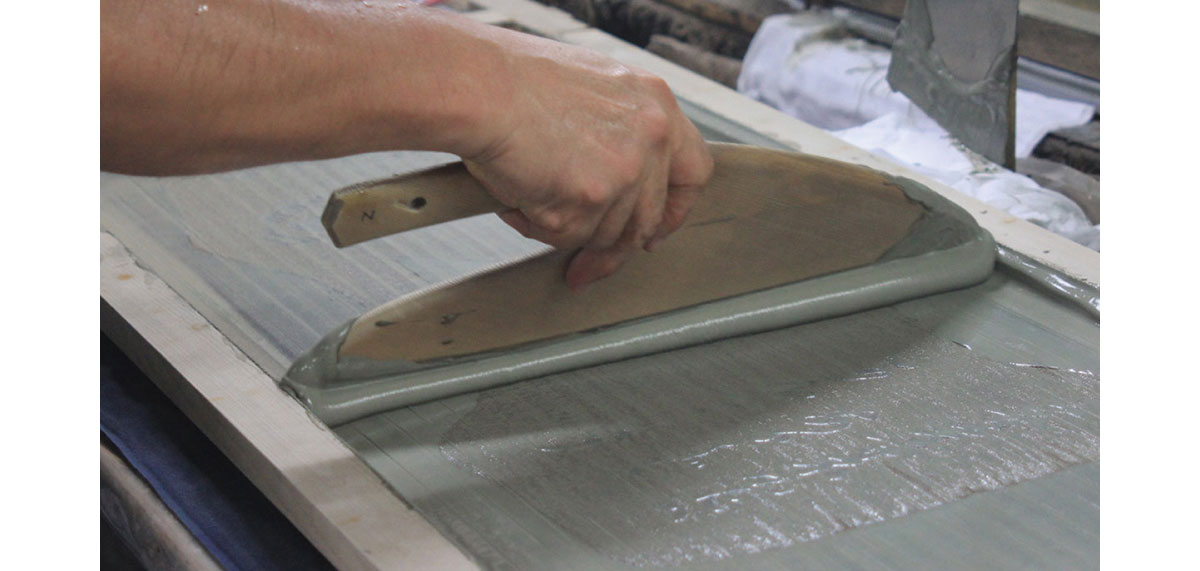 After folding a piece of "Sarashi-momen", craftsmen put down the "Ise-katagami" on it, and put glue on the fabric, one by one.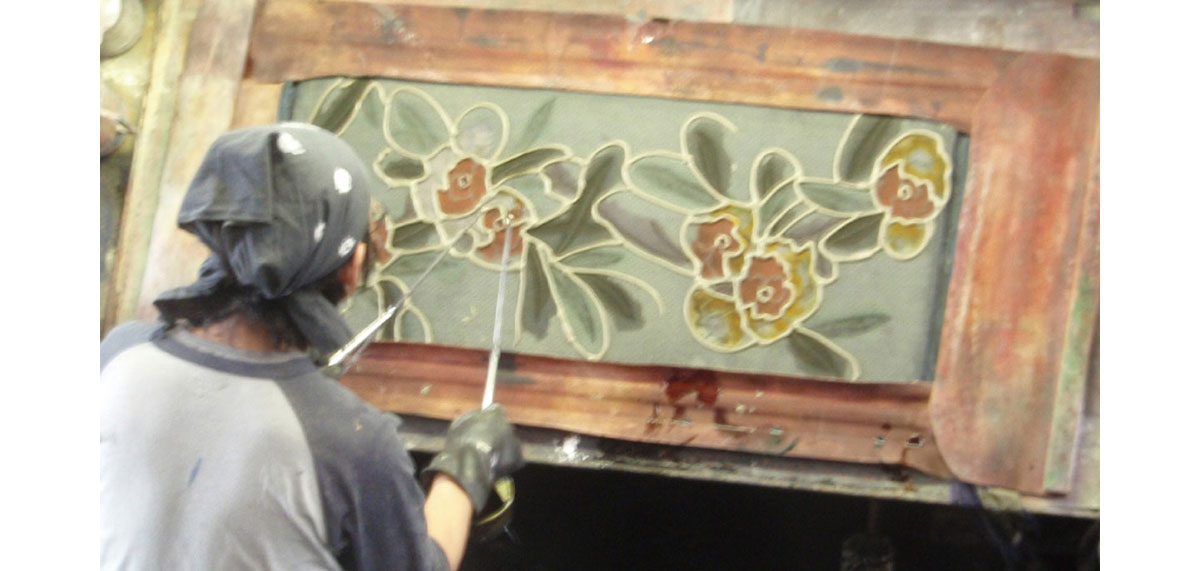 After piling up the fabric with glue on it, the dye is poured into the fabric so that the pattern is dyed.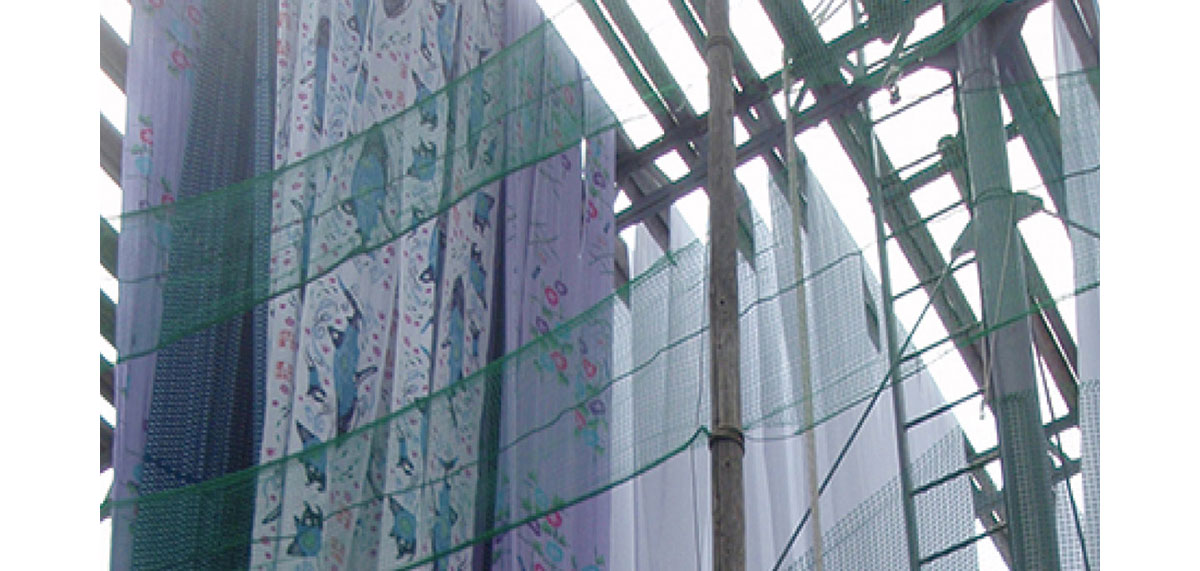 After washing the fabric to remove glue and dye, it is dried under the sun.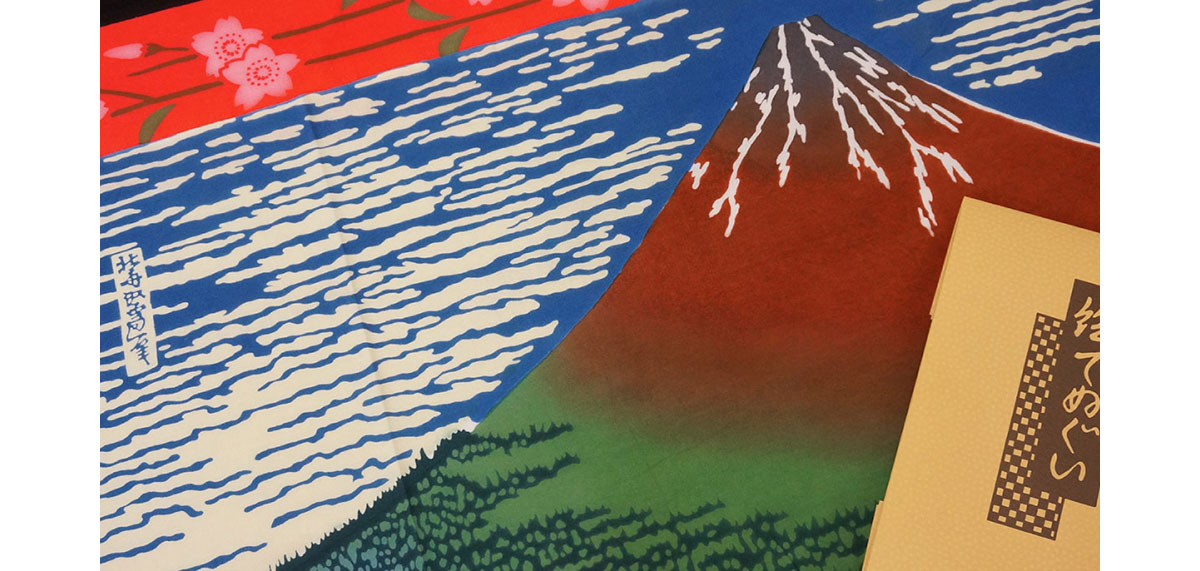 The dyed Tenugui has a soft texture and the color is very beautiful.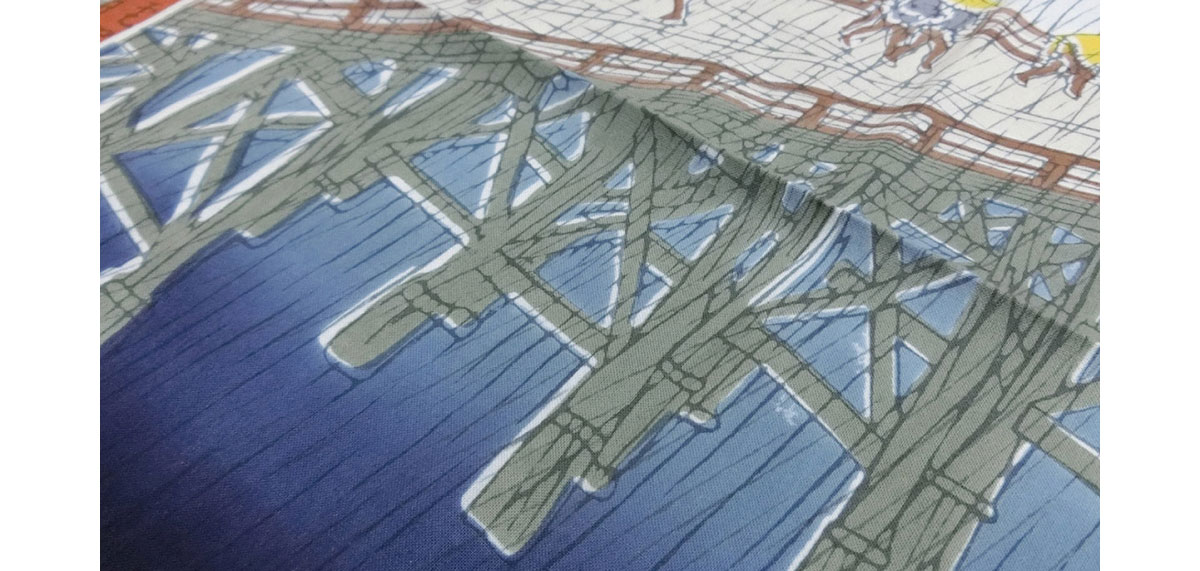 The technique of blur is one of the features of"chusen-dyeing".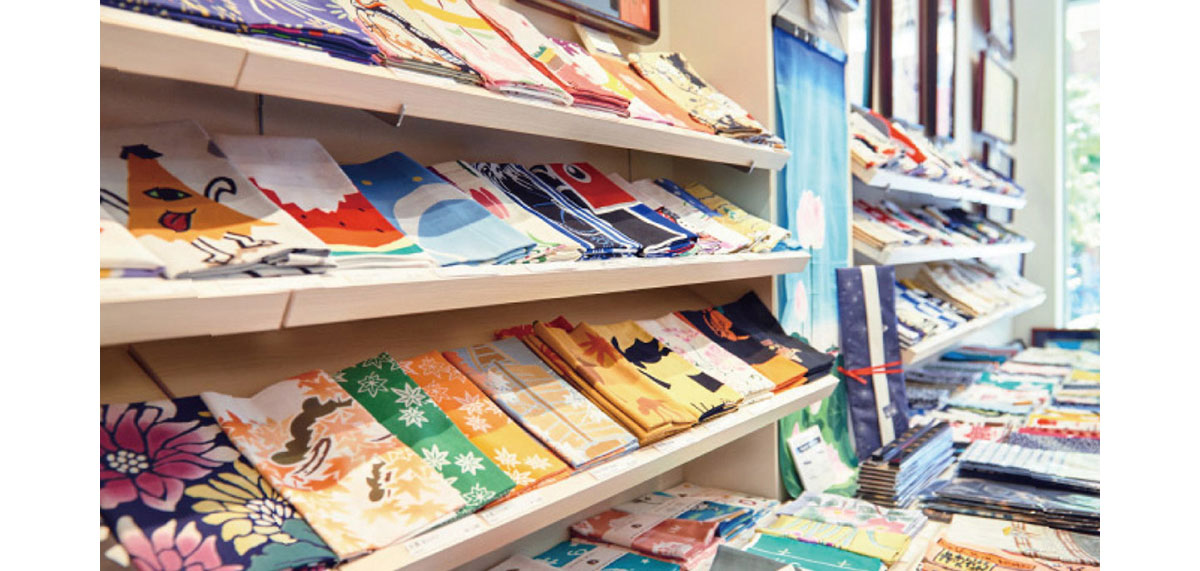 Please enjoy Japanese traditional culture through Tenugui in your daily life!

Letter from Asa no Ha
This month's feature "Winter Tenugui"
We display our Tenugui in frames in the shop. We hope that you discover and enjoy the seasonal Tenugui like in a gallery.
In the Asanoha shop this month, we are display autumn' s tenugui.
If you decorate a tenugui on a frame or tapestry, you can enjoy the autumn season in your room. We would be happy if you could feel the various seasons of Japan through our tenugui.
This month's Featured "Japanese souvenirs"
Seasonal Gifts 
This month at Azabujuban Asanoha, we are presenting tenugui and other Japanese goods recommended for souvenirs. We also have a variety of gift wrapping options to match your needs, such as "Happy Box," a gift box made of tenugui, "Tatoushi," a special package for tenugui, and gift boxes, so please visit us to find a gift.
News
Cover of Shochiku Kabuki-kai "Houou"
Our tenugui cloth was on the cover of "Houou", the newsletter of the Shochiku Kabuki-kai for the year 2023. The December cover is "Ezo squirrel in the snow". Click here for the product page>>
How to tie Tenugui scarf
We present the stylish ways of tying Tenugui scarf. Effective against summer heat and UV rays. It is easy to do, try it!
Tenugui is unique Japanese hand dyed cotton cloth and has a long history dating from 8th century. Japanese people use Tenugui in daily life. It can be used as hand towel, home decoration, wrapping cloth, scarf, sewing textile, etc.
Art Tenugui is made by expert craftsmen using traditional techniques. All the process such as pattern cutting, pattern setting, color blocking and dyeing are done by hand. No single Tenugui is the same because of this manual craft technique.
We hope you enjoy bright colors and chic textures of our Tenugui as well as stories of Japanese culture told by Tenugui.

Tenugui, as its name suggests, has been used for wiping water and sweat for centuries. The sun-dried bleached cotton "sarashi-momen" is used for dyeing, so the fabric of the Tenugui feels the warmth of the sun and becomes softer the more it is used. Also, the material is highly breathable and quick-drying, so it dries quickly.
It is said that in the Edo period, people changed the way they wore Tenugui depending on their occupation or occasion to get into the spirit and enjoy fashion. Today, Tenugui is used for kendo (fencing) and traditional festivals "matsuri", but it can also be incorporated into fashion as a hair band or turban by arranging the pattern and the way it is worn.
In the Edo period, when people were injured on the road, they would quickly wrap a Tenugui around themselves and use it as a bandage. If you wrap it around your neck, it will protect you from the cold, if the sun is strong, it will protect you from the sun and stop you from sweating, if you wear a kimono, it can be used as a neckpiece "haneri", and if you put a string around the Tenugui, it can be used as an apron. Wrapping a Tenugui can be used as a hygiene item.
Plain weave Tenugui is easy to clean and can be washed easily, so it is also useful as tableware. If you lay out Tenugui according to the season or theme and use it as a table runner or luncheon mat. If you lay it as a mat under a vase of flowers, it will protect them from your precious furniture.
Just place a Tenugui on your computer or bag to keep the dust away. Wrap it around your child's neck and it becomes an apron to protect them from food stains. And just by folding the Tenugui and threading the elastic, you have an instant Tenugui mask! Covering the Tenugui will protect you from dirt and viruses.
Tenugui can also be used as a wrapping material like "furoshiki". Since it is made of 100% cotton, it is strong enough to be folded and tied. After the gift is given, it can of course be used as a Tenugui, making it an ecological item. It is also convenient for wrapping a lunch box or a bottle to carry around.
Today, one of the most popular ways to use Tenugui is to display it as interior decoration. Set it in a frame or on a tapestry, and your Tenugui becomes an art. Just by displaying Tenugui, you can enjoy Japanese culture.
In recent years, "Tenugui remake" has been gaining attention. The reason why Tenugui is so popular as a material for handmade items is that it comes in a wide variety of beautiful and fashionable patterns, and its 100% cotton bleached cotton "sarashi-momen" is safe to use for people with delicate skin and babies. Also, the long side of the Tenugui is the hem of the fabric, so it can be used without sewing. Why don't you try making your own one-of-a-kind accessories with your favorite Tenugui?
We have over 1,000 Tenugui and Tenugui items.
Why is the short side of the Tenugui not sewn?
---
The short side of the Tenugui is not sewn.
The reason for this is that there is no folded part to keep it clean and dust-free, and also to dry it quickly. When you start using a new Tenugui, it may fray around the edges, but after washing it a few times, fraying will stop.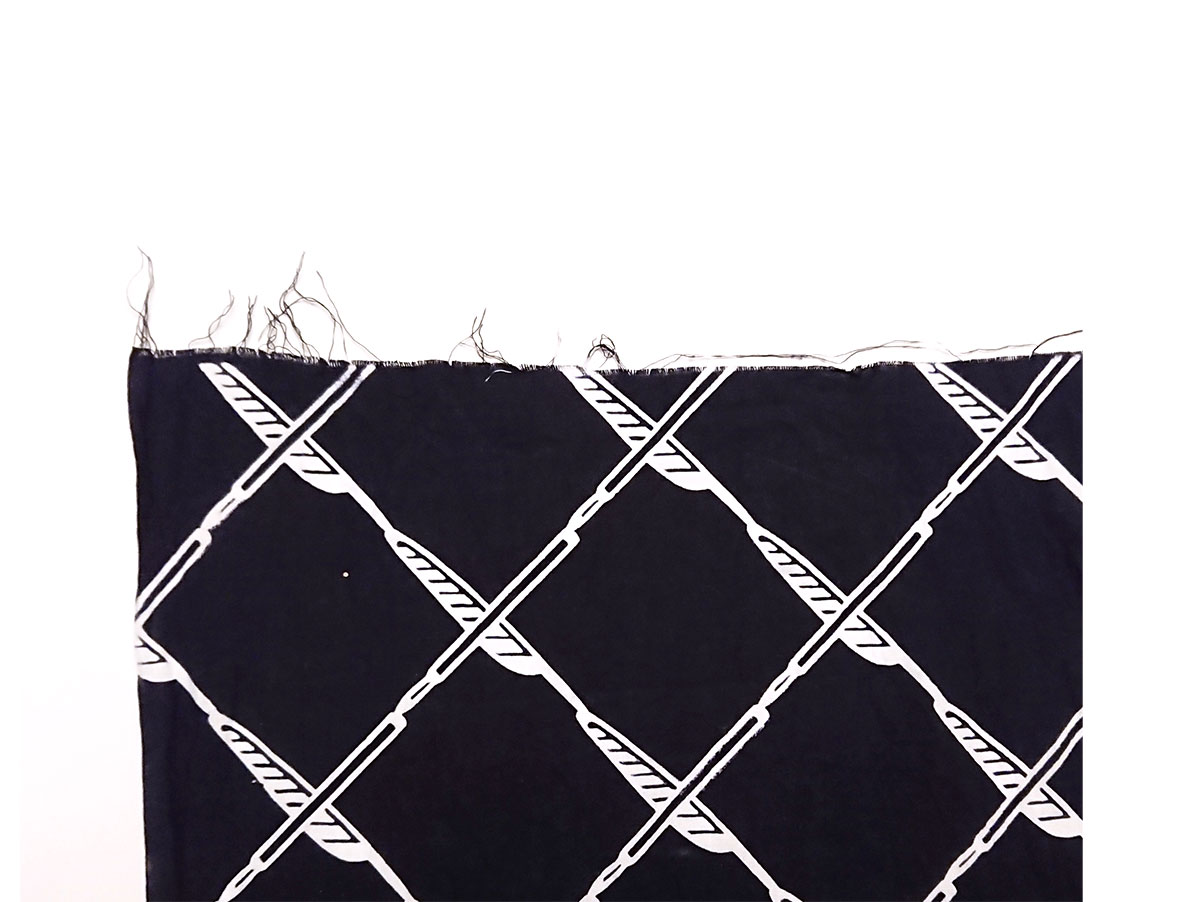 When Tenugui is washed, the threads at the edge of the fabric start to unravel.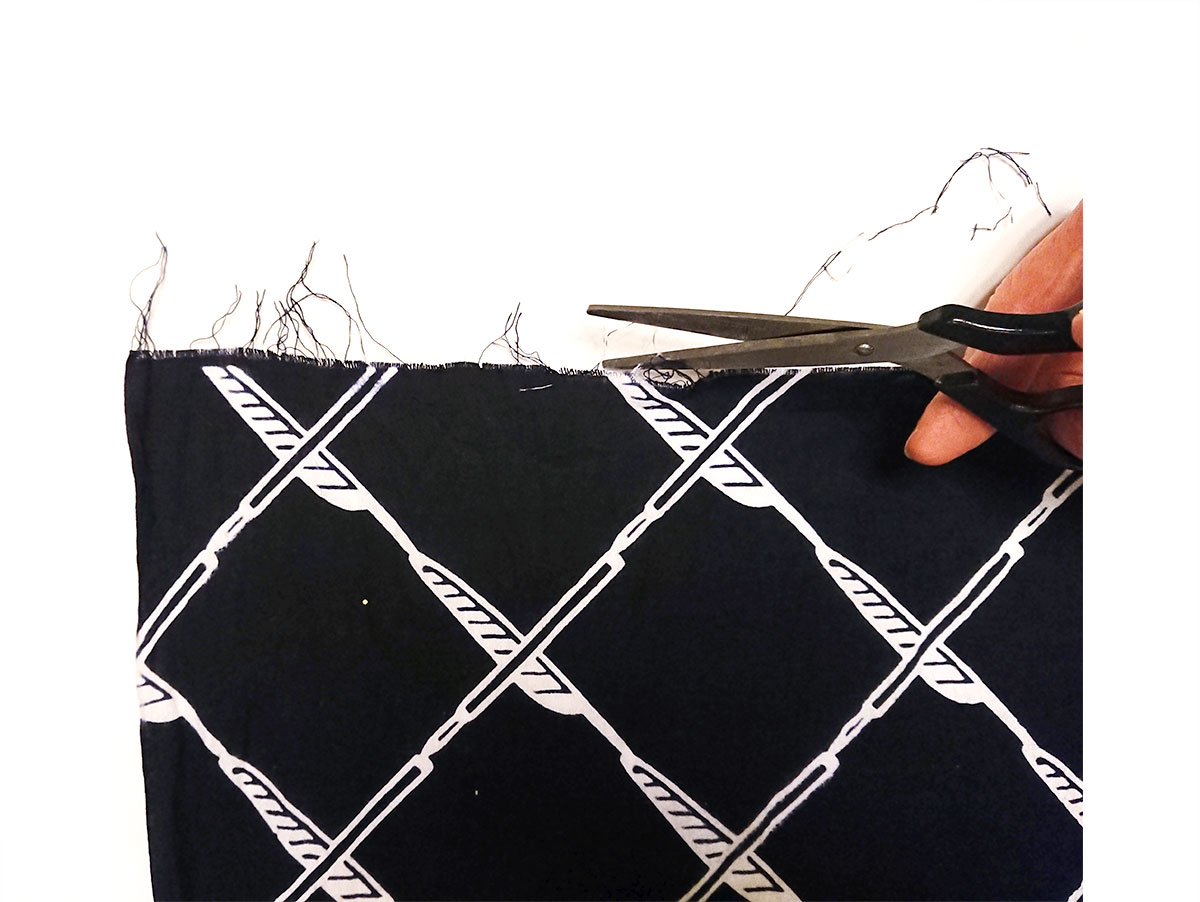 Cut only the unraveled threads with scissors, without cutting the tenugui fabric.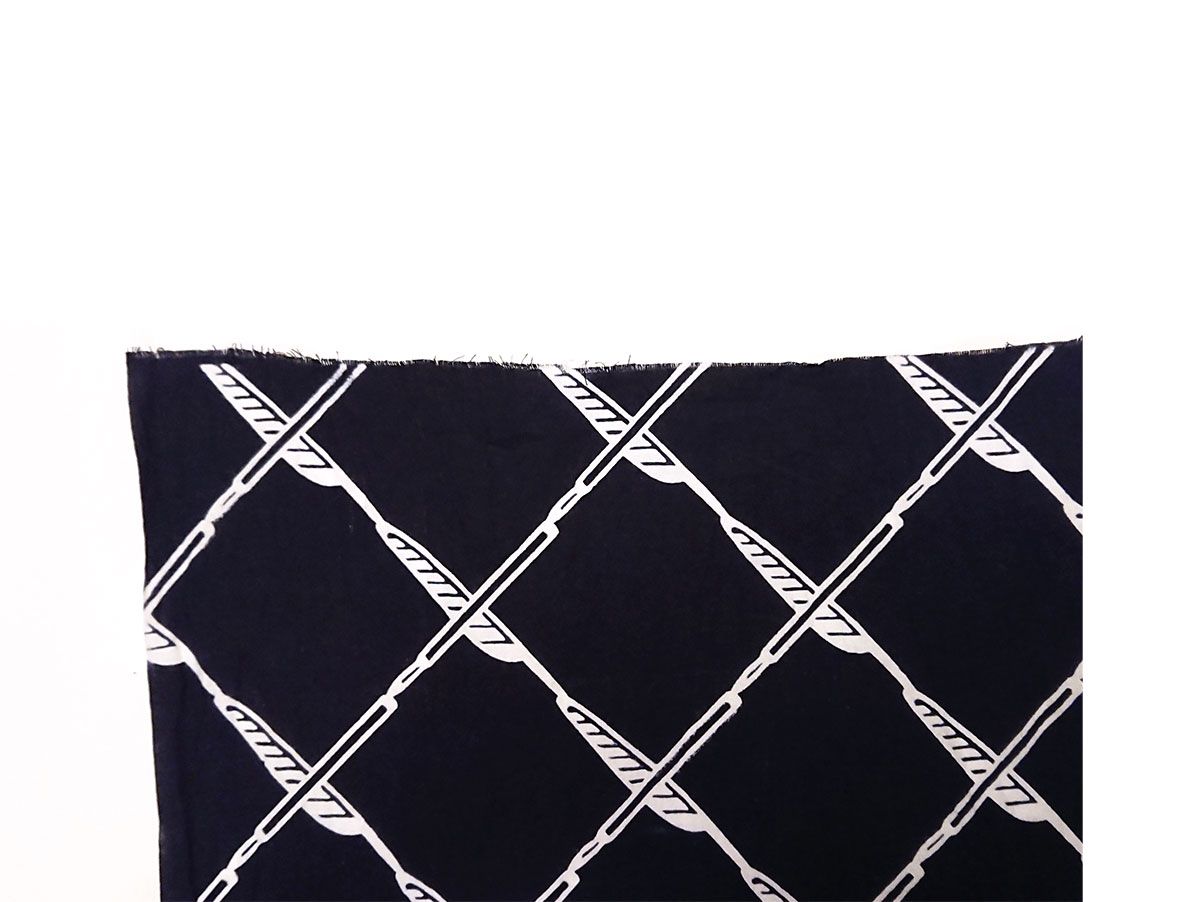 As you continue to use and wash the tenugui, the threads will stop unraveling at a certain point.

Azabujuban Asa no Ha
---
Sakurai Bldg.1F 1-5-24 Azabujuban, Minato-ku,Tokyo, 106-0045 Japan
Tel: +81 3-3405-0161 Fax: +81 3-3405-7512
Email: info@asanoha.shop
Open 11:00-19:00 / Open throughout the year
From Azabujuban Station
Exit 7 Oedo Subway Line 5minutes walk
Exit 4 Namboku Subway Line 7minutes walk